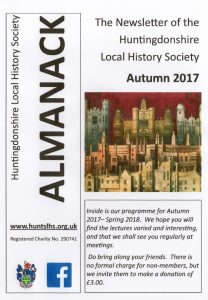 The ALMANACK, the Newsletter of the Huntingdonshire Local History Society, for the Autumn 2017 period has been published and is available.
Click on the picture on the left to read the Almanack
Copies of the current Almanack and previous copies can be accessed from the Publications Tab.
You can also find out what's going on through our diary on the right of the page or by visiting the Future Events tab at the top of the page.