The Society was founded in 1957 to promote interest in the local history of Huntingdonshire and throughout the year provides a programme of lectures, events, excursions and publications.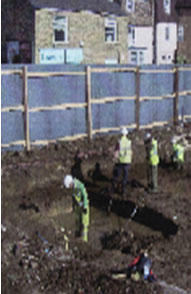 Lectures
The Society organises lectures on a monthly basis throughout the winter months. , Lectures are generally linked to Huntingdonshire history with subjects range from archaeology to aviation.
Excursions
To places of historical interest are organised during the summer. Local places of interest are covered by evening or half day trips, those further afield by full –day coach trips. A full weekend excursion is organised in May.
Events
Each year a Christmas Social is held, usually in the splendid setting of the Assembly Room of Huntingdon Town Hall.
Publications
Our journal, Records of Huntingdonshire, contains short articles of high quality on all aspects of Huntingdonshire History.
Covid-19 Update for Society Activities
In light of the recent events and the ongoing Government responses to Covid-19, we feel that it is best if we cancel the final two HLHS meetings of the 2019-2020 season; our Annual General Meeting, on 15th April, and our President David Starkey's first lecture to us, with presentation of Goodliff awards, on 20th May. We will continue to monitor Government advice and will hopefully re-arrange both for the Autumn, but it is too early yet to say when that will be. Everyone's health and wellbeing is of the upmost importance and with the current spread of Covid-19, we feel that supporting the notion of social distancing to slow down the spread of Coronavirus is the most responsible action HLHS can take.
The Cambridge Historic Churches Trust conference on 18th April and Cambridgeshire Association for Local History conference on 2nd May have similarly been cancelled.
We are currently still planning our Summer excursions with our first outing to The Spalding Gentlemen's Society on 10th June, but that is looking more and more unlikely to go ahead. That makes the lecture by Dr Stephen Parissien on Palace House Newmarket in the Huntingdon Town Hall on Wednesday 8th July our next meeting.
The Goodliff Awards scheme continues. The deadline for applications is the 31st March. The committee will assess these without meeting, which may take a little longer. Applicants can expect to hear by the end of April at the latest if they have been successful.
We will of course keep out all members and affiliated societies up to date via email, with additional information for the general public on our website and on social media. In the meantime, we wish you all the best and look forward to welcoming our members again at a safer time.