The Almanack – The Newsletter of the Huntingdonshire Local History Society
Autumn and Summer Almanack – Programme of Events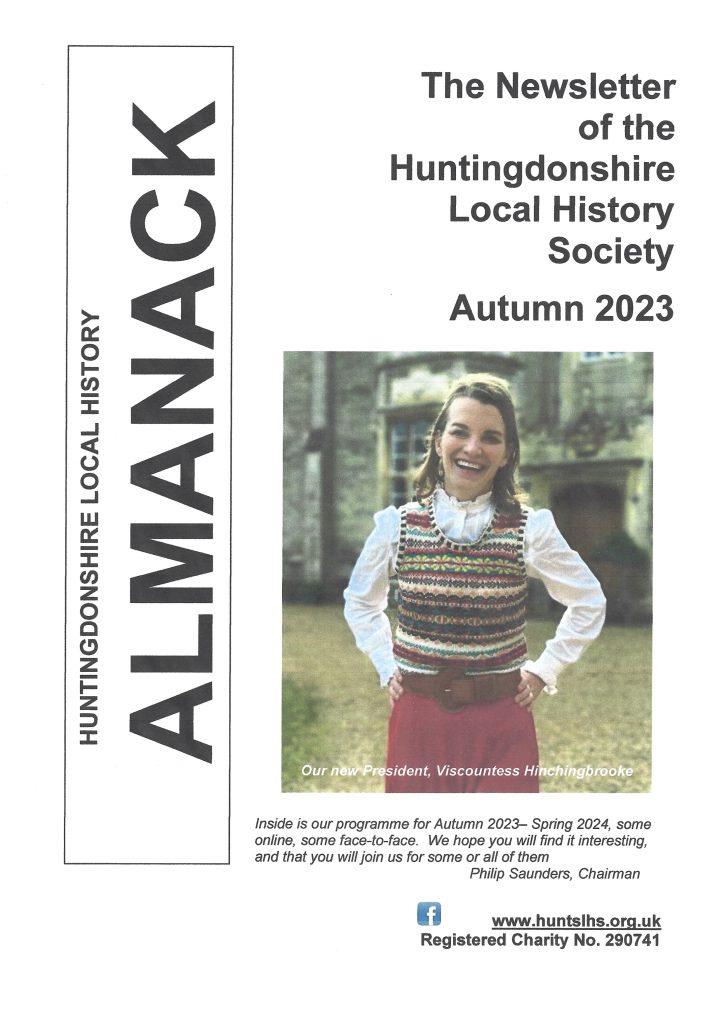 Twice a year, in the Spring and Autumn quarters the Society publishes the Almanack, which is a newsletter giving the Society's planned activities over the forthcoming six months. In the winter months there are programmes of lecturers, meetings and events and during the summer months excursions to places of historical interest, both local and further afield. To read the current Almanack please click on the picture to the left.
These activities will be transcribed into the Future Events calendar for members and non members to view.
The Chairman will email copies to all members who have registered their email address with the Society. Where members prefer printed copies these will be posted to them or printed copies will be available to be collected at the monthly meetings and lectures.
The Almanack is also available as a pdf document that can be downloaded and printed. To download your copy of the current Almanack click on the picture of the Almanack above.
You can book your place on any of the planned excursions by downloading the Booking Form 2023 and sending it to David Smith at info@huntslhs.org.uk before the listed booking dates.
The Almanack Supplement

2019 saw the introduction of an extra newsletter that our secretary Mike Dudley has produced. The supplemental Almanack is a personal initiative by Mike to improve communication across the society and also to be an advertisement for our activities beyond. This second edition introduces the various museums in Huntingdonshire that we are all privileged to have in our District. To read or download a copy please click on the picture to the left.
Please give us feedback on what you think about it. As usual, printed copies will be available at the meeting, so if printing one is difficult, do remember to pick one up, or to do so for some friend who might be interested in the society's meetings.