John Ferrar of LIttle Gidding (by D. R. Ransome)
In 2000 Records of Huntingdonshire (Vol.3, No.8, 2000), the Journal of the Huntingdonshire Local History Society, included an article about John Ferrar of Little Gidding by D. R. Ransome. The article has been updated, notes by the author and also supplementary notes were added to this digital copy. The Society is pleased to be able to republish this article with the kind permission of the author D. R. Ransome.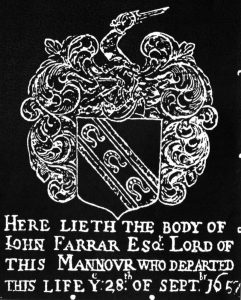 'For a century and a quarter Little Gidding was the home to the Ferrar's. When they came there in 1625 the family consisted of old Mrs Ferrar, her married daughter Susanna and her family, and two of Mrs Ferrar's sons. The younger was Nicholas, who is famous, but the elder, John, is undeservedly less well known. This article is an attempt to redress the balance and tell something of John's life.
His parents were a formidable pair. His father Nicholas was born in 1544 or 1545 at Hertford, the son of a draper who died when Nicholas was 12 or 13. …………………….'
(To read the article please click on the picture to the left)
Brampton Hand Drawn Hearse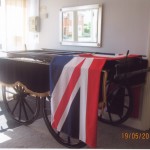 The story of the Brampton Hand Drawn Hearse that was fully restored and is now on display at the Co-op Funeral Directors in Huntingdon. For Further details click on the picture.
Brampton's Unsung Hero the Story of Constance (Babs) Howland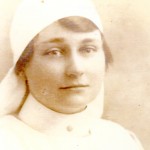 Read about a most remarkable young lady from Brampton who helped nurse some of our local wounded from WW1. For further details click on the picture to the left.