Mar
10
Wed
Society Lecture (Zoom) – Lessons of the Ermine Street Excavation: Reassessing Medieval Huntingdon, Chris Thatcher

@ Zoom Meeting Room
Mar 10 @ 7:30 pm – 9:45 pm
Lessons of the Ermine Street Excavation: Reassessing Medieval Huntingdon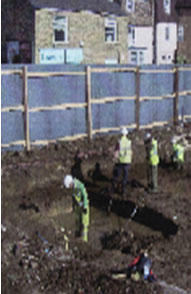 Chris Thatcher, Project Officer, Oxford Archaeology East, who came to talk to the Society in 2013 when the Ermine Street dig had just finished, returns to give us the results of post-excavation work and put it in context of our understanding of medieval Huntingdon.
Details of how to access the Zoom Meeting Room will be sent to all members a week prior to the meeting.
The lecture is open to all non members. If you wish to attend the online lecture please contact David Smith by email at info@huntslhs.org.uk and he will send you the Zoom link details.