Brampton Hand Drawn Hearse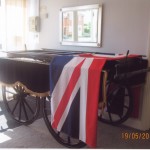 The story of the Brampton Hand Drawn Hearse that was fully restored and is now on display at the Co-op Funeral Directors in Huntingdon. For Further details click on the picture.
Brampton's Unsung Hero the Story of Constance (Babs) Howland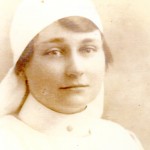 Read about a most remarkable young lady from Brampton who helped nurse some of our local wounded from WW1. For further details click on the picture to the left.